Main content starts here, tab to start navigating
Washington Yacht Club
Slide 1 of 2
Slide 2 of 2
WYC Cruise and Social Calendar
The Washington Yacht Club is an active social organization within WYCC promoting good seamanship and safe boating. For any questions or if more information needed, contact Earnie Glover at (252) 402-5153.
September 23-25 Cruise to Belhaven
October 15 Overnight raft up, Durham Creek
October 22 Octoberfest
November 5 WYC Election/ Gazebo Cook-out
November 19 Chile Cook-off/Upper Deck
December 3 Washington Christmas Parade
December 17 Christmas Party/Change of watch
WYC school supplies collection from Low Country Boil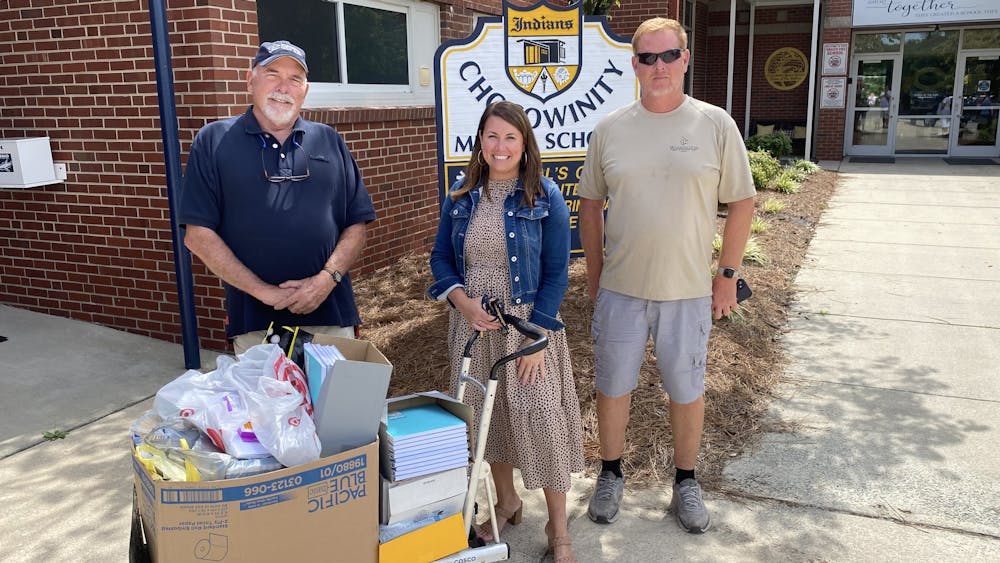 (l to r) Toby Hunt, Kelly Makepeace, Earnie Glover
Our recent Low Country Boil Event was more than a good time and great food. School supplies collected from the Yacht Club were donated to Chocowinity Middle School and delivered by Tody Hunt, Kelly Makepeace and Earnie Glover. Way to go crew!
Slide 1 of 12
Slide 2 of 12
Slide 3 of 12
Slide 4 of 12
Slide 5 of 12
Slide 6 of 12
Slide 7 of 12
Slide 8 of 12
Slide 9 of 12
Slide 10 of 12
Slide 11 of 12
Slide 12 of 12