Main content starts here, tab to start navigating
Washington Yacht Club
Slide 1 of 2
Slide 2 of 2
WYC Cruise and Social Calendar
The Washington Yacht Club is an active social organization within WYCC promoting good seamanship and safe boating.
For any questions, if more information needed or you would like to help out at any of our events contact Earnie Glover at (252) 402-5153.
2023 Land Event Schedule
March 18 - St. Patrick's Day,
April 29 - Blessing of the fleet
May 6 - Kentucky Derby Party
June 17 - Pig Pick'n (note revised date from May 20)
July - Fireworks cruise
August - Boat Fun Float
September 16 - Low Country Boil (School Supplies collection)
October 14 - Oktoberfest
November 11 - Chili cook-off
December 16 - Change of Watch
2023 Cruise Schedule
Two night cruise to Washington Waterfront; Friday May 19-20.
Social Hour 4-6PM BYOB & Snacks to share. 7PM Dinner Downtown
Week long cruise; Saturday June 17-24. Destination: Manteo
Saturday June 17, Belhaven
18th, Alligator River Marina
19th-21st Manteo Waterfront Marina
Social Hour each evening on the Docks
Planning a group trip to The Lost Colony
Pot luck Dinner and Eating out one night each
June 22, Anchor out Alligator River
June 23, Dowry Creek Marina, Afternoon Pool Party, Pot luck Dinner
June 24, Return to WYCC
Week long cruise; July15-22. Destination: Ocracoke
Saturday July 15, cross the Sound to Ocracoke, dock Anchorage Marina
July 16-19. Various activities; Fishing, Beach Day, Afternoon Social Hour under Gazebo
July 20. Cross the Sound to River Dunes Marina, Afternoon Pool Party.
July 21, Group Cook out.
July 22, Return to WYCC
Two night Cruise Aug.18-19; Durham Creek & Bath Creek
Raftup in Durham Creek Friday afternoon. Swimming, & Pot luck Cook out
Saturday cross over to Bath Town Dock. Afternoon Social Hour, then Dinner out
Aug 20 Return to WYCC
If you have interest in any or all of these cruises please let me know as soon as possible. We will
Need to make reservations well in advance, especially in Manteo and Ocracoke.
Contact: Phil Holloman
poh2020@outlook.com
WYC Sponsors boat and a child at the Washington Sailing School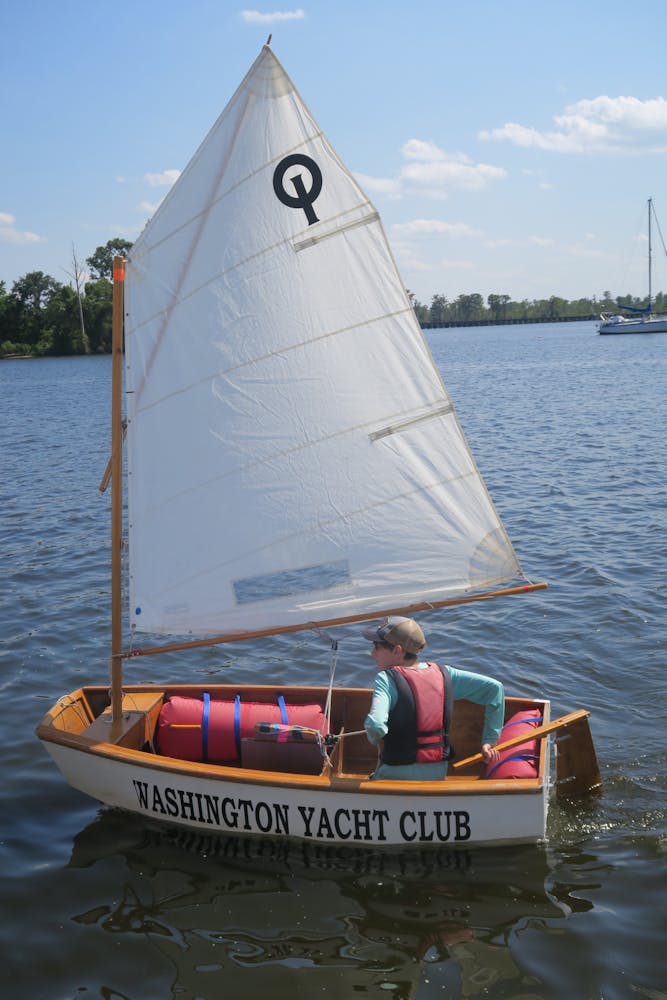 Another way WYC gives back to our community by promoting good seamanship and safe boating. And it's fun for the local youth.
WYC school supplies collection from Low Country Boil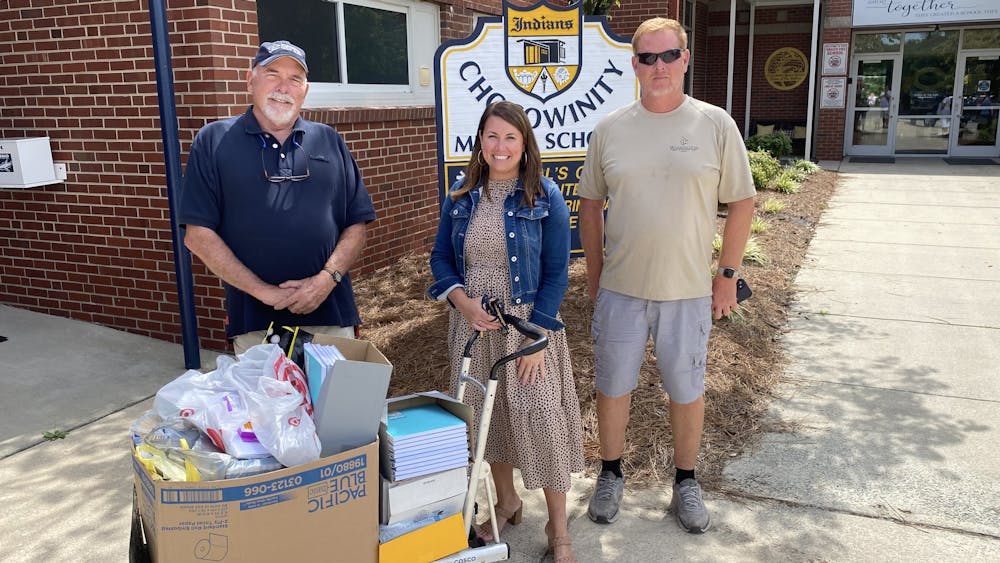 (l to r) Toby Hunt, Kelly Makepeace, Earnie Glover
Our 2022 Low Country Boil Event was more than a good time and great food. School supplies collected from the Yacht Club were donated to Chocowinity Middle School and delivered by Tody Hunt, Kelly Makepeace and Earnie Glover. Way to go crew!
Slide 1 of 17
Slide 2 of 17
Slide 3 of 17
Slide 4 of 17
Slide 5 of 17
Slide 6 of 17
Slide 7 of 17
Slide 8 of 17
Slide 9 of 17
Slide 10 of 17
Slide 11 of 17
Slide 12 of 17
Slide 13 of 17
Slide 14 of 17
Slide 15 of 17
Slide 16 of 17
Slide 17 of 17