Main content starts here, tab to start navigating
Dine with us
Slide 1 of 5
Slide 2 of 5
Slide 3 of 5
Slide 4 of 5
Slide 5 of 5
Whether a snack after a round or a night out for a special celebration, you'll find dining at the Club a delightful experience and a superb value.
In just a few short months, Food and Beverage Manager Daniel Beedle and Executive Chef Herbert Waldner transformed the WYCC into one of North Carolina's best dining experiences. You can grab a casual bite in the 19th Hole for quick pub food in a convivial atmosphere. Or join us for evening dining in either the Upper Deck or the Main Dining Room where Daniel and Chef Herbert provide old favorites and unique special menus with Daniel's perfect wine pairings.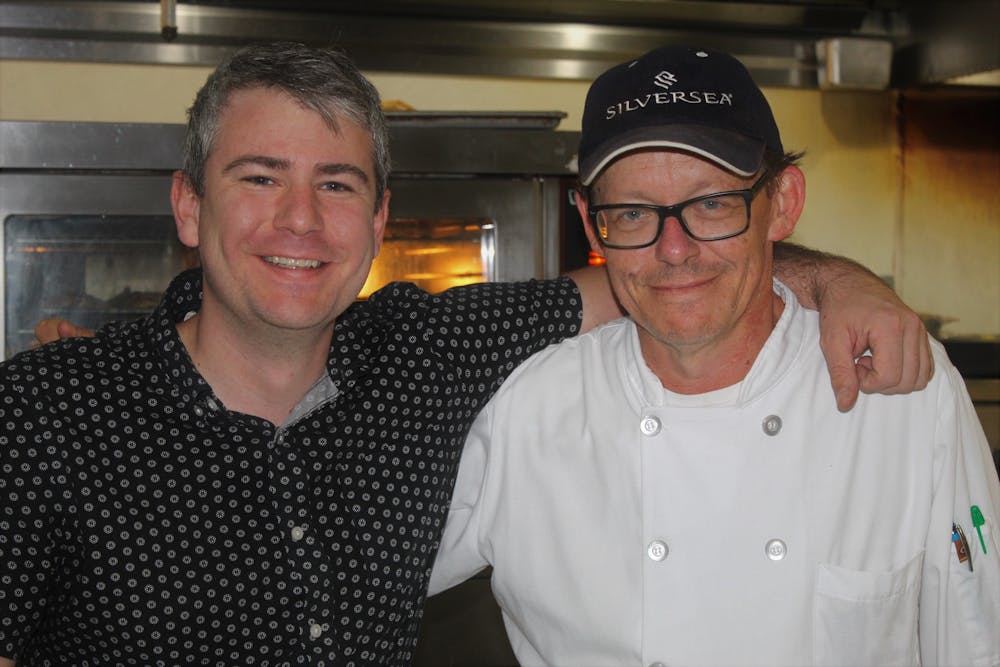 (l to r) F&B Manager Daniel Beedle and Executive Chef Herbert Waldner
Daniel and Chef Herbert come to us from different sides of the globe. Daniel, from Oregon's Wilmette Valley, likes to claim he started his wine career scraping old wine barrels. He decamped to New York after college and pursued his passion for wine, gaining an Advanced Sommelier certification. Daniel has served as Wine and Beverage Director for many trendy NYC restaurants and restaurant groups, including Michelin-starred Betony. His beverage knowledge guides our extensive wine list and interesting craft beer selections. If you catch him behind the bar, he's also a great mixologist.
Chef Herbert received his culinary degree and training in his native Austria before going aboard as chef on ultra-luxury small cruise ships. After travelling the world for almost a decade, Chef Herbert became Director of Culinary Operations for Holland America, an executive in the cruise line food supply business and then back into the kitchen and here with us in Washington.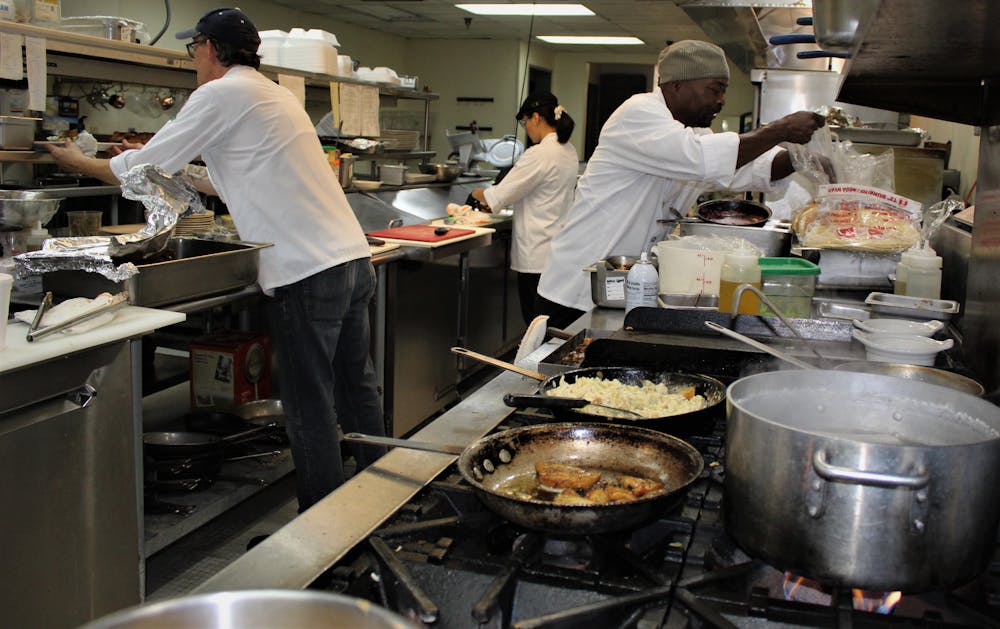 Chef Herbert and his staff create superb menus and special culinary events like "Italian Night" and "French Night", literally transforming the kitchen to another cuisine for the weekend. As Chef Herbert circumnavigated the globe several times a year, there are a range of future special event possibilities. Herbert is a fan of Vietnamese cuisine, so perhaps we'll see Southeast Asian in the future. Or Sous Chef Lili's Peruvian training may lend to a weekend of that superb cuisine. Or maybe you just want a steak. We're good with that too. After all, it's your club. We're here to provide you with an extraordinary experience in a warm club atmosphere.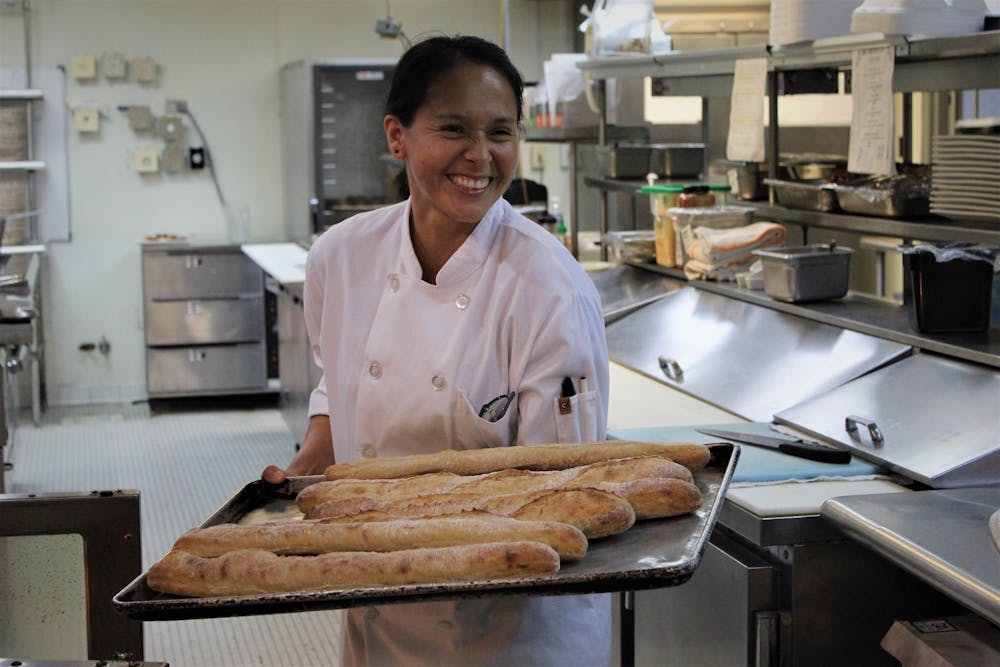 Call or use our web reservations system to reserve your table tonight. We'll have your name on it!
View Menus